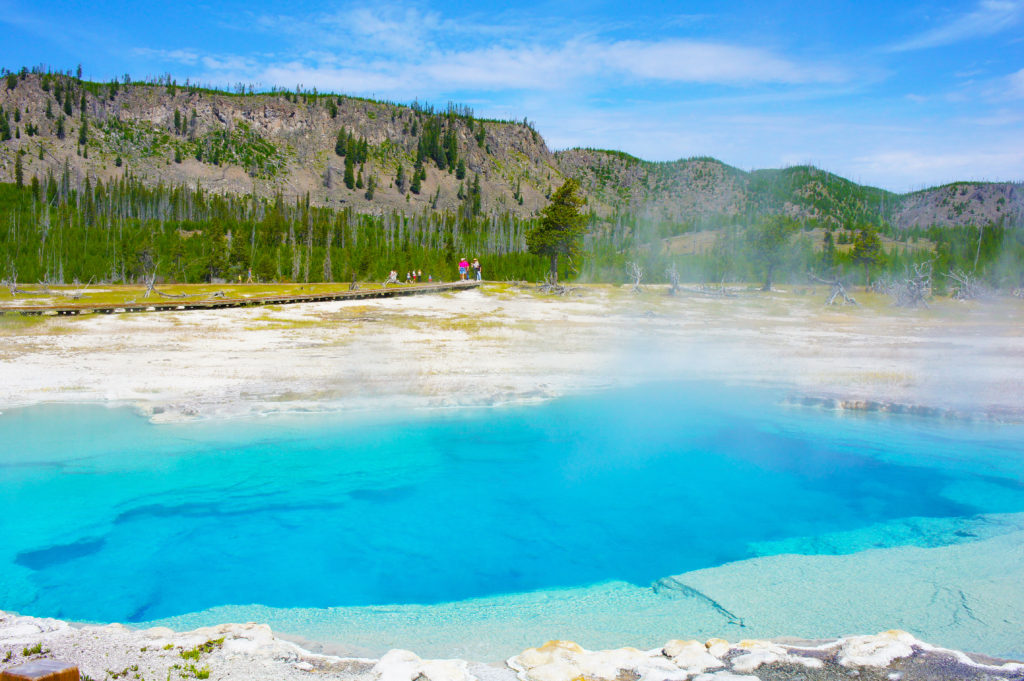 The ancients understood the interconnectedness of life through the four elements: earth, stable and physical; air, fluid and mobile; fire, energetic and transformative; and water, flowing and dynamic. Today, we still recognize these elements scientifically (solid, gas, plasma and liquid) as the four states of matter.
The pagan concept of individual elements — sometimes four, sometimes five or more — while certainly nothing new, does tap into a universal truth. Our bodies and our world are made up of these things. As writers, we recognize the soul, that part of humanity that drives us to spend our days attempting to communicate with one another and leave a memorable legacy through our work. One simple method for dealing with writer's block, then, is to study the relationship between the soul and the classical elements that affect our day-to-day lives. If you've been searching for inspiration, study the list below and find the element that speaks most to you. Regardless of your personal spiritual leanings, you'll at least be doing something different.
Earth
Create yourself a garden space and work in it, every day.
Scatter potted plants around your home.
Walk quietly in the woods or through a meadow or hayfield.
Get a little Zen rock garden for your desk.
Clean. Pick up excess clutter around your house. Scrub your bathroom. Vacuum your floors.
Bake bread. Find a simple yeast recipe and knead the dough.
Build something. Wood and stone are solid and come from the earth, making them especially appropriate media. Try mosaics, carvings, furniture and small woodcrafts.
Air
Go running.
Purchase a stationary bike, rowing machine or elliptical.
Ride a horse or a bicycle.
Stand outside on a breezy day.
Switch on some sort of fan.
Fly kites.
Simmer something on your stove and inhale the aroma.
Adjust your thermostat, adding heat or air-conditioning as the season warrants.
Practice simple breathing exercises. You can make this one part of your morning spiritual routine.
Fire
Light a candle. Better yet, light several and scatter them around the room, just be sure to set them in stable places and snuff them when you leave!
Burn incense or fragrance oils.
Cook dinner on a grill.
Install a fire pit or chiminea in your yard.
Buy a lava lamp.
If you have a fireplace, build a fire in it and keep it going throughout the day.
Play with a woodburning kit.
Work with tools that involve heat, sparks and ovens. Try light metalsmithing or pottery. You could learn to solder, weld or use a grinder disc.
Water
Take a long shower.
Go for a walk in the rain.
Place a portable fountain somewhere in your house.
Soak in your bathtub.
Do laundry.
Watch a thunderstorm.
Make soup or chili and leave it simmering for hours.
Give yourself the spa treatment! A steamy facial or warm foot soak would be good choices.
Hand-wash your dishes.
Pour yourself a glass of water and drink it slowly.
Visit the neighborhood swimming hole.
Stroll a lakeshore or river bank.
What's your inspiration element? How do you tap into it?
Kate
*This post was originally published in August 2012.*